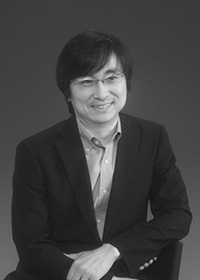 Kiyoyuki CHINZEI, Ph.D.
Deputy Director, Health Research Institute
Leader, Theranostic Devices Research Group
Nat'l Inst. Advanced Industrial Science and Technology (AIST)
We are happy to announce that Tsukuba Biomedical Engineering Collaboration Forum 2016 will be held on January 22nd, 2016, at AIST Tsukuba.
The year's theme is "Tsukuba Style" Medico-Engineering Translational Research. Taking the advantage of the unique characteristics of Tsukuba region, with accumulation of medical and engineering, research and development, institutions and companies, we are looking forward to see all of these active in this field and discuss at the Forum.
As the invited lecture, Dr. Tatsuya Kondo, M.D., Ph.D., Chief Executive, Pharmaceuticals and Medical Devices Agency (PMDA) will speech on "Research, Development and Review of Innovative Medical Devices with Regulatory Science". And as special lecture, Dr. Takashi Murai, M.D., Ph.D., Advisor to the Director, Space Biomedical Research Office, Flight Crew Operations and Technology Department, Human Spaceflight Mission Directorate
Japan Aerospace Exploration Agency (JAXA) will speech on "Medical Risk of Mars Exploration, and Need of Medico-engineering Collaboration".
We are also looking forward to see many high quality presentations by students and postdoctoral fellows, who are all eligible for the Young Investigator Award 2016.
An there are sponsor exhibition at the auditorium foyer and luncheon presentation at the lunchtime. Please come and attend to find collaborators or factories for your projects.
Tsukuba BME Collaboration Forum is a union of research, industry and regional government bodies, started in 2009. In 2015 we adopted the bylaw of the Forum.
The Forum is to enrich academic, industrial, and regional activities to bring the region's state of the art research into the clinical practice and business, and to ride on the fast path to the market.
At last as the organizer, we wish that you find valuable discussion and new collaboration at Tsukuba BME Collaboration Forum 2016.